Boy Scout Troop 5, Harlem, New York
"Give your son the valuable gift of Scouting. The time you invest in him today will make a difference in the person he becomes tomorrow."
What's New @ Troop 5?
Harlem Troop 5 follows the same Covid protocols as the NYC schools.
Check out upcoming 2022-2023 events under the "calendar" tab
First meeting @ KIPP BEYOND MIDDLE SCHOOL is this Monday, 5pm
Next campout is the Six Flags camporee October 14-16, 2022 https://www.jerseyshorescouts.org/sixflagscamporee
The dedication of the fabulous, new cooking pavilion next to Reeve's Lodge in Scout Camp Alpine in memory of Harlem Troop 5 Eagle Scout Jamil Ahmed was Saturday, September 10th, 2022, 11am.
Congratulations Colin, Danny, Fitz, Graycen, Jordan, Sean, ASM Altareb, and ASM Morrissey for completing the Harlem Troop 5 backpacking trek at Philmont Scout Ranch, Cimarron, New Mexico, August 9-17, 2022!!! The trip included a visit to the Denver mint and Air Force Academy, an overnight in a tree house overlooking the Garden of the Gods, drove to Philmont, and the first two nights of the trek with Ranger El who is also a junior at the Naval Academy in Annapolis!!!
Sean and Colin attended the NOAC "Opening Ceremony" virtually July 26th as part of the Academic Internship for college credit, July 25-Aug. 6, NBYouthCenter.org They will receive college credit for applying this leadership training while at Philmont, August 9-17.
Thank you Brian Edwards, T662 Scoutmaster, for meeting with our 2022 T5 Philmont Crew. Sharing your wisdom from the many treks you have led will make our time even better as we are more prepared.
Harlem Troop 5 Recruitment Rally @ KIPP School/Corpus Christi Gym (535 West 121st Street (Broadway) is this Monday, April 4th, 6-7pm. ALL boys in grades 5-11 are welcome to check out Troop 5. Bring your parents for fun, food, and new friends!!!
Harlem Troop 5 Family Business Meeting is this Thursday, March 31, 6pm @ CC.
Sean's Eagle Scout COH was Saturday, March 19th @ Corpus Christi. Harlem Troop 5, Scouting, and Family were celebrated.
Congratulations to Eugenia, Jimmy, Luis, Nayib, Rebecca, and Sibyl who received the Scouters Training Award on March 19th.
March 5 was a fabulous day for another Philmont Prep Hike
Such fun at the March 1st Game Nite @ T5
"Blizzard Adventure" @ Camp Kingsley, Rome, NY was February 25-27. Check out video at https://www.youtube.com/watch?v=epDnh-ekRN4
Feb. 8th Meeting in-person @ St Mary's AGAIN - YES!!!
Congratulations Mr. Bisceglia and Mr. Altareb who were honored with the Vigil Award by the OA on January 9, 2022.
Harlem Troop 5 Alumni are welcome to contribute to the Harlem Troop 5 Alumni Scholarship Fund. Our 2021-2022 recipient is Nayib who is a T5 Eagle Scout, a T5 ASM, current college senior, 5-year TMR summer staffer, and is trekking with the 2022 T5 Philmont Crew. The scholarship will cover his $1,000 Philmont fee to chaperone our scouts in Colorado/New Mexico.
The next $200 payment for the 2022 Philmont Trek is due the first of each month, thru June 2022. Anyone wanting to use HAT monies must email ASM Phillips to say so. Anyone needing financial aid should complete the T5 Alumni application ASAP.
NO troop meeting Tuesday, December 28. Merry Christmas!
The December campout was short but sweet at Camp Bullowa. Thank you T5 for staffing the Cub Scout "Winter Wonderland" event at Bullowa!
The T5 Court of Honor Awards Ceremony on November 23 featured a Candlelight Induction Ceremony for our new scouts, the awarding of 16 merit badges & 4 ranks, and recognition with patches for the busy fall season now completed. Patches for the Palisades Historical Trail, T5 neckerchiefs for Hike-a-Thon fundraising, and stories about camping, hiking, OA events, 3 Eagle Scout progress reports, and of course, those infamous "chocolate chocolate chocolate s'mores"!!!
The first meeting of the first T5 Philmont Adventure Crew followed the COH. Plans are underway for lots of prep as the 6 scouts and 2 leaders anticipate 50+ miles over 6 days in New Mexico - at a little higher elevation than NYC. Thje crew will fly into Denver, overnight at the foot of Pikes Peak, trek for 7 days with nothing but their backpacks, a map, and a compass in the wilderness, and then fly back to Harlem - transformed by yet another amazing acheivement in the 110-year old curriculum now known as "SCOUTS BSA".
Thank you Jordan for accompanying New Berlin Troop 61 on their first monthly campout, October 30-31, since re-organizing this fall. Troop 61 has a proud history of 75 Eagle Scouts in 75 years!!! http://www.troop61newberlin.com/
Amir's grandfather died October 20th. Funeral is Saturday, November 30th. See your email for details.
West Point campout was a blast October 22-23 as 3 scouts camped for the first time and Harlem Troop 5 attended the Army football game!!! Final score: Wake Forest 70 - USMA 56. Better luck next year Army!!!
Congratulations Amire, Colin, Fitz, Jordan, Miracle, Sean who raised $3,330 in our fall Hike-a-Thon fundraiser!!
September 28th, 2021, Mr. del Rosario invited scouts to participate in the national launch of the new merit badge, "Citizenship in Society" via zoom Thursdays, Sept 30 and Oct. 7. Fitz and Jordan were among the first in the nation to complete the NEW merit badge which will be required for Eagle starting July 1, 2022.
Welcome back scouts and new scouts as Harlem Troop 5 is meeting in-person weekly and camping monthly starting September 14th @ St. Mary's!!!
Good job Graycen and Jordan - representing Harlem Troop 5 at the Tuskeegee Airman Dedication @ NY Law School Sept. 24.
Check out Sean's pictures from his COMPLETED Eagle Scout project at https://www.facebook.com/Welcome-Bag-Eagle-Project-104870845176563/
First meeting of Harlem Troop 5 is September 14. Hike-a-Thon fundraiser begins. Each scout can earn all of their dues and event fees for 2021-2022 by the end of September by recruiting sponsors for the September 25th ten mile hike!!!
Congratulations Colin who completed Life Scout 19AUG21
ADULTS - register today for STEAKOUT at Alpine, Sept. 12 - https://nycscouting.org/events/steakout21
Thank you Troop 5 for attending and helping at Harlem Day, 15AUG21
Congratulations Harlem Troop 5 on earning the 2021 Camp Keowa Honor Unit Award @ summer camp August 1-7.

Thank you Nayib and Jordan for serving on staff at Camp Keowa this summer.

Congratulations Harlem Troop 5 - Scouts were awarded 2 ranks and 19 merit badges at the June 2021 Court of Honor!!!

6 scouts and 5 adults hiked the Manhattan Historical Trail on March 13.

St. Mary's Episcopal Church is the new home of Harlem Troop 5. Pictures from our first Scout Sunday, February 7th, at St. Mary's are in the next column!!!

Congratulations Harlem Troop 5 for earning the 2020 Bronze Journey to Excellence Award even though camping was not allowed during Covid!

Congratulations ASM Molina on the completion of the Woodbadge beads!

Congratulations Harlem Troop 5 - Scouts were awarded 8 ranks and 10 merit badges at the December Court of Honor at Grant's Tomb!!! 5 scouts and 3 adults completed a 10-mile hike after the awards ceremony.

Thank you James and Nayib for serving as Chief and Secretary for OA Kintecoying Lodge.

Congratulations Scoutmaster Prophete who is Manhattan's Big Apple District "2020 Outstanding New Scoutmaster"!!!

Congratulations Teddi McQueen-el who received the 2020 Manhattan District Award of Merit. Teddi started volunteering in Scouting as an Assistant Scoutmaster in Troop 5.

Congratulations Sean on completing the rank of Life Scout and Colin for Star July 13, 2020!!!

Links to recent digital events are listed under the "RESOURCES" tab
R.I.P. Jamil Ahmed, Harlem Troop 5 Eagle Scout Class of 1997 (Photo from 2017 Harlem Troop 5 Eagle Scout Court of Honor) Celebration of Jamil Ahmed's Life was January 26th. The dedication of the fabulous, new cooking pavilion next to Reeve's Lodge in Scout Camp Alpine in memory of Jamil Ahmed was Saturday, September 10th, 2022, 11am.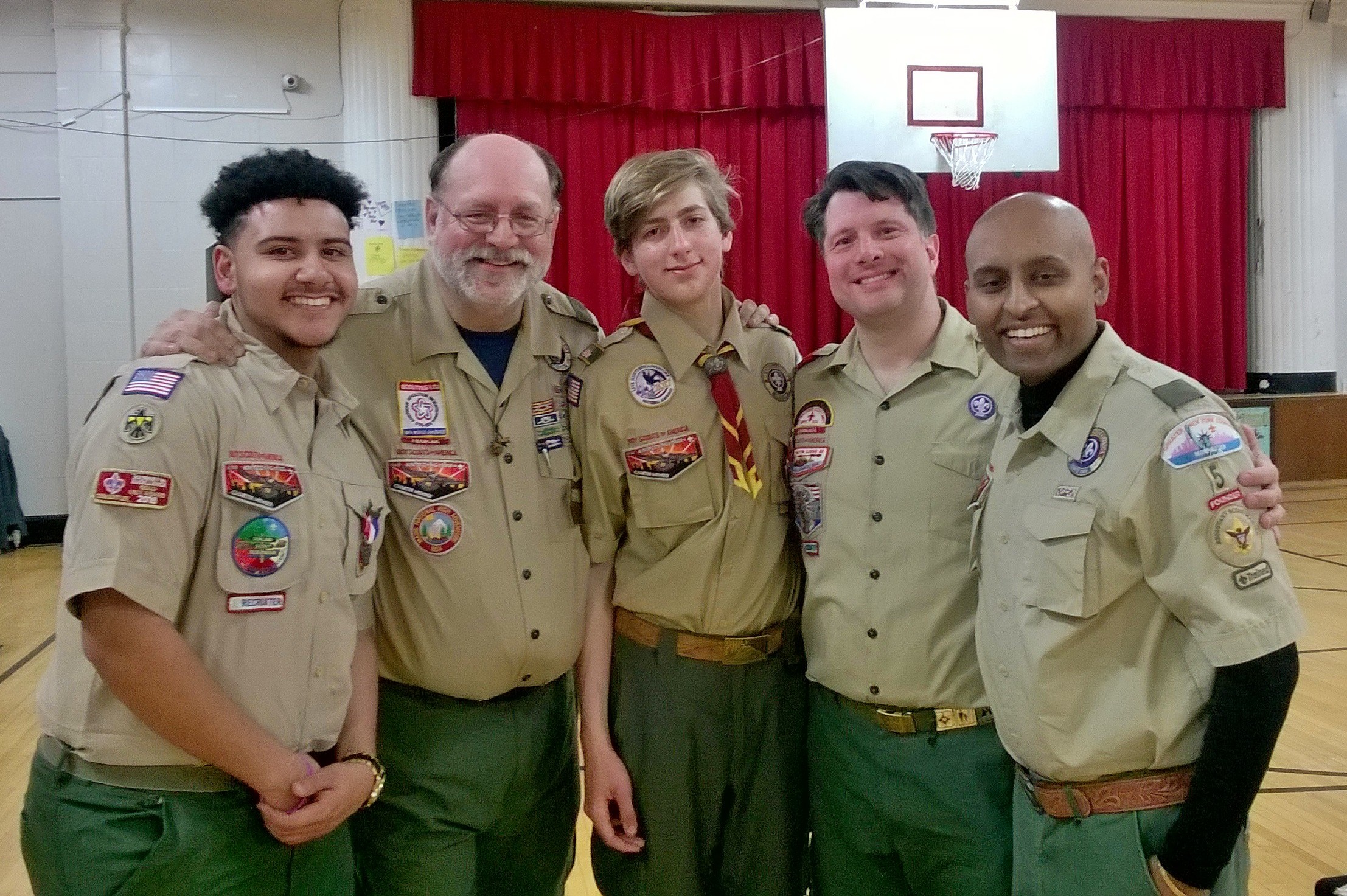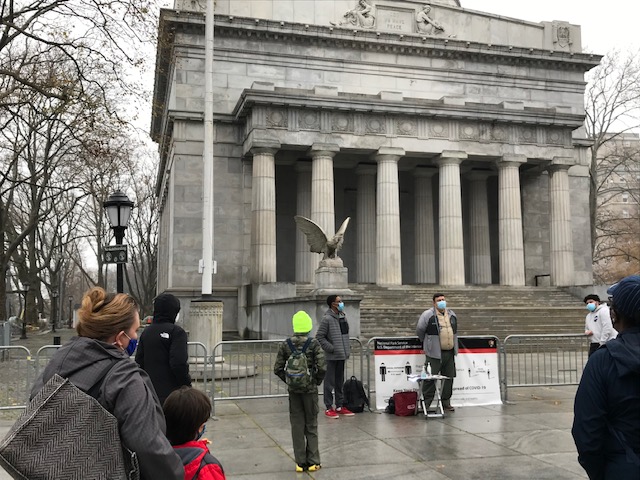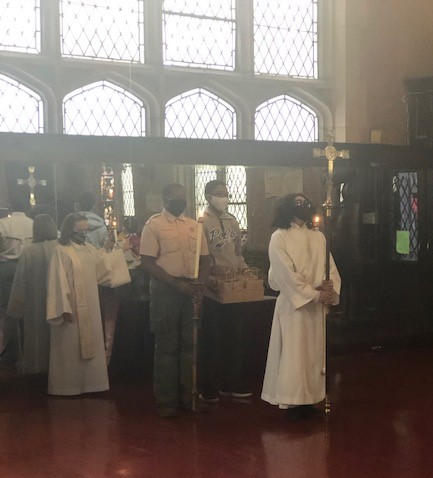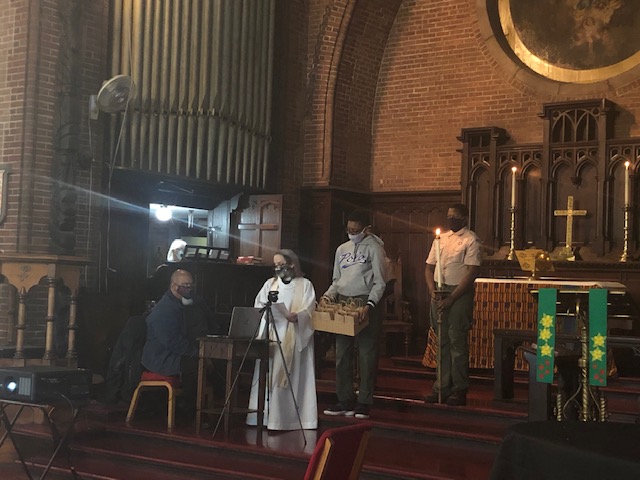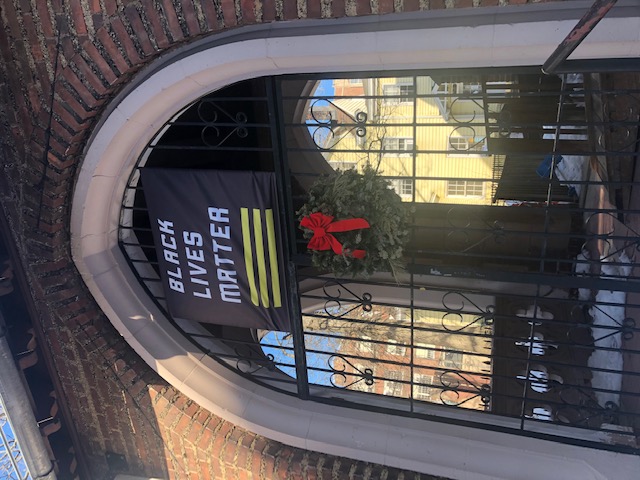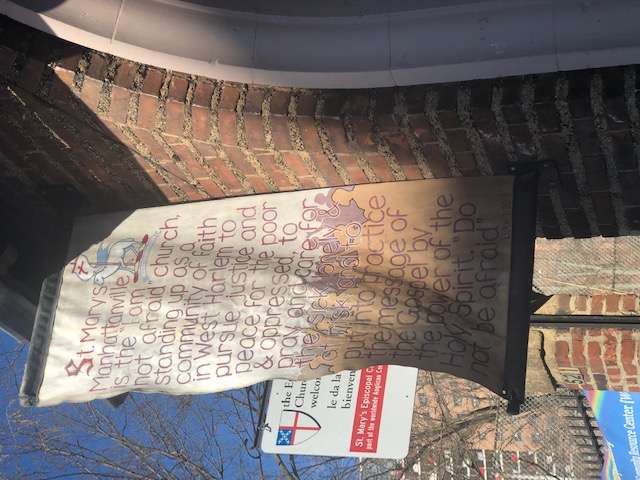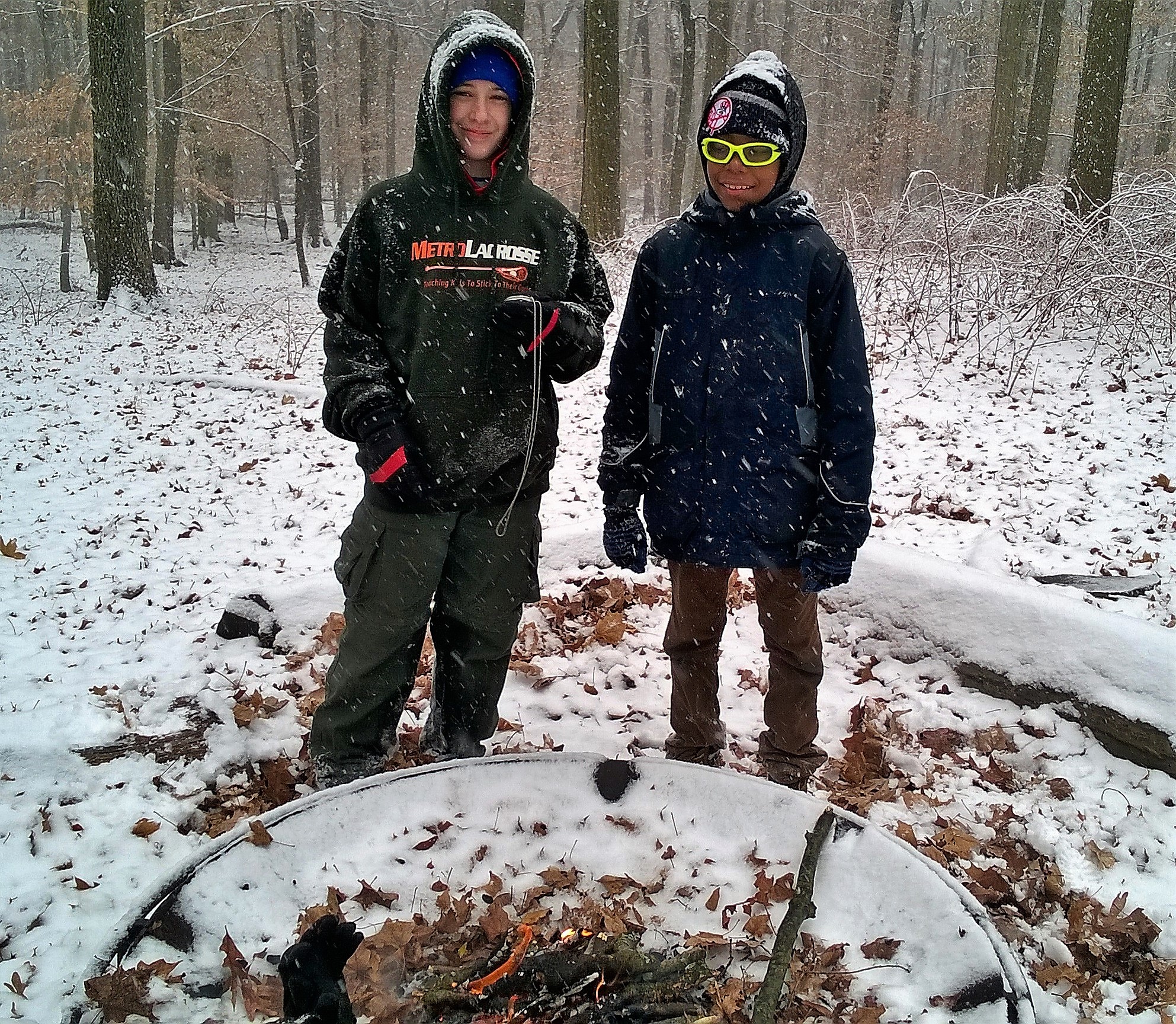 Palisades Historical Trail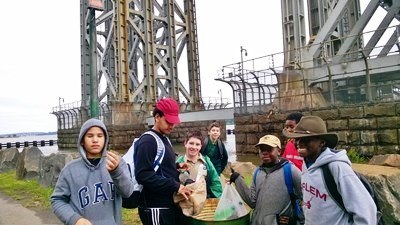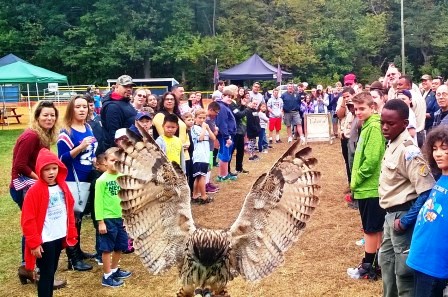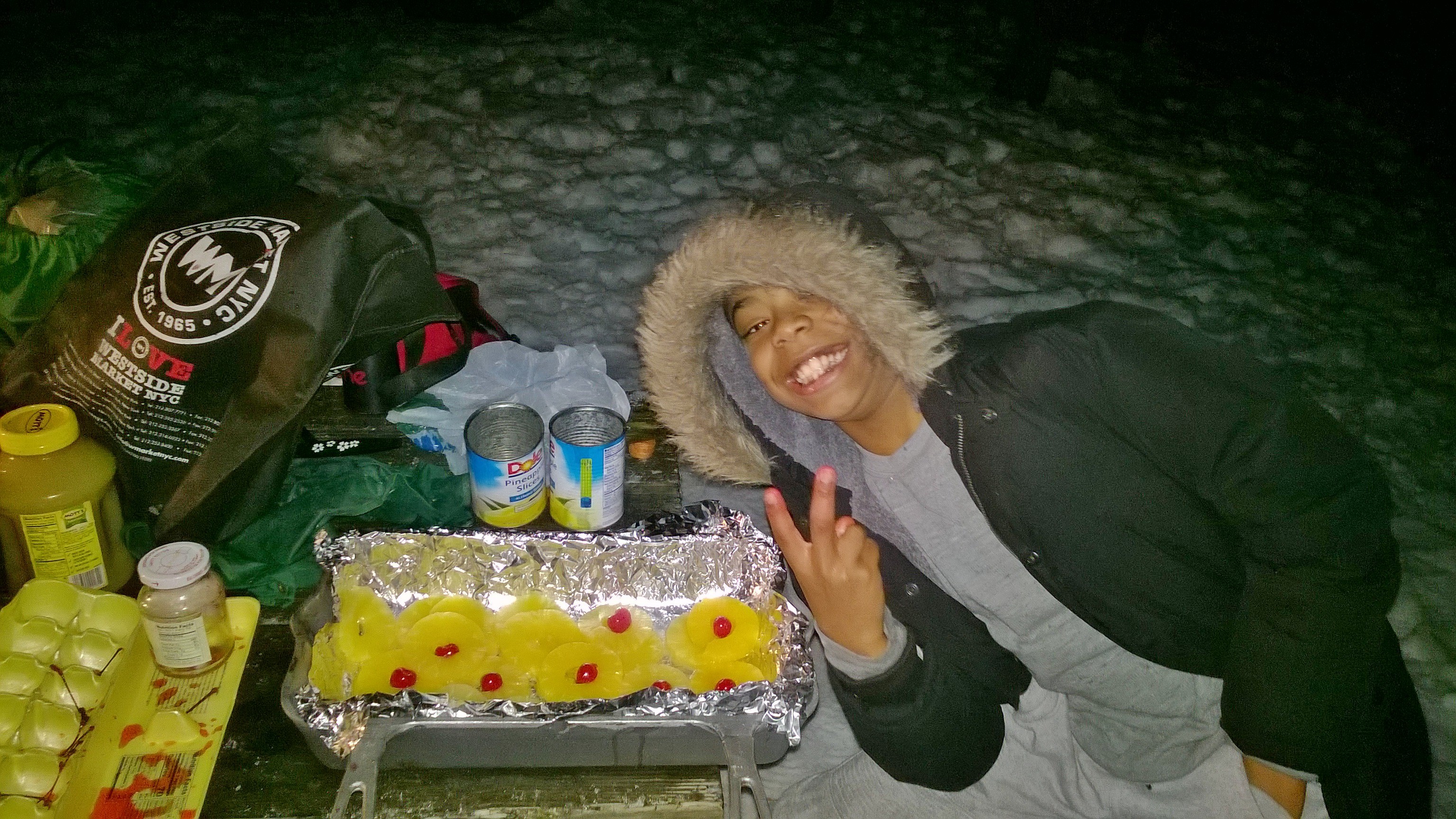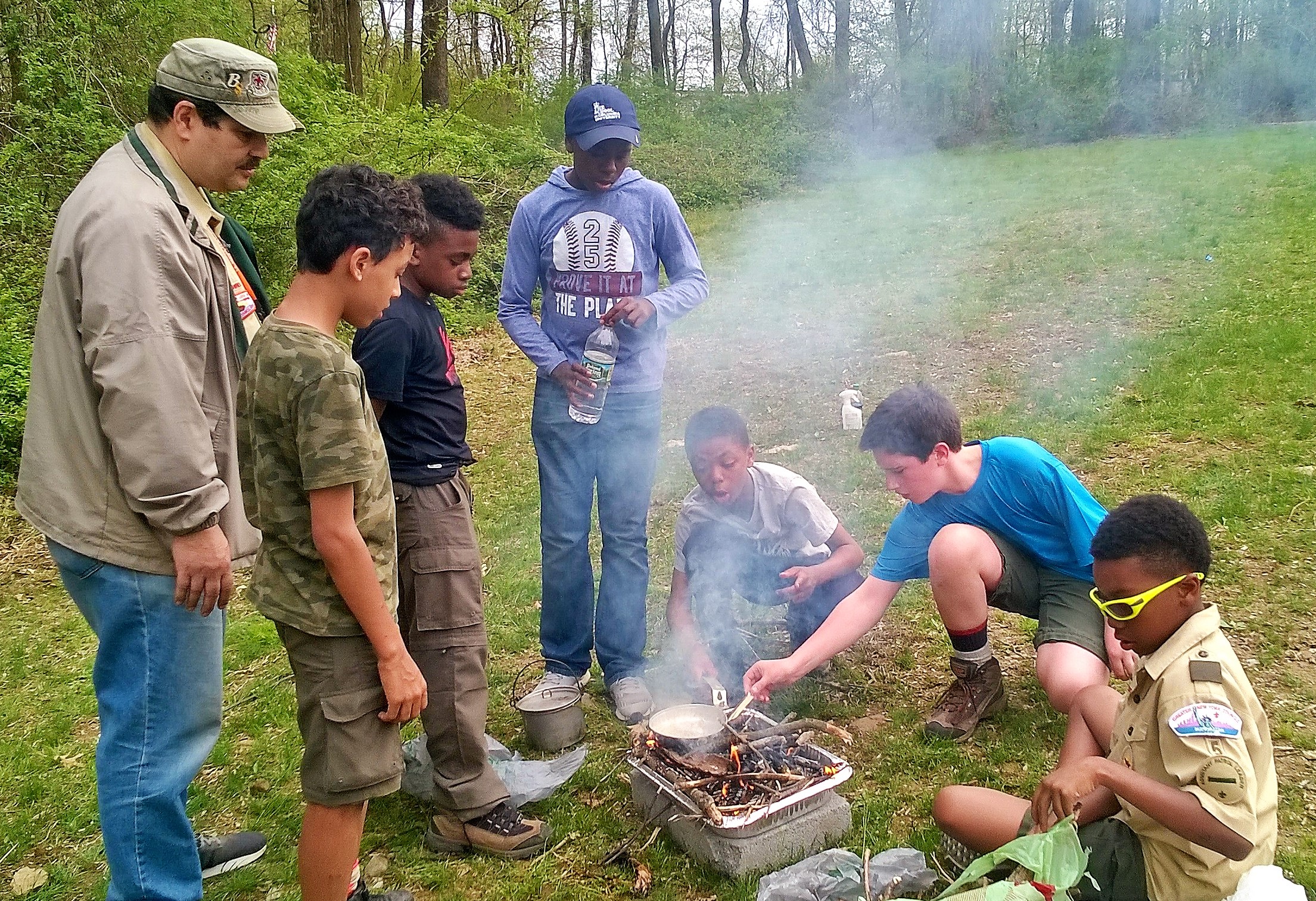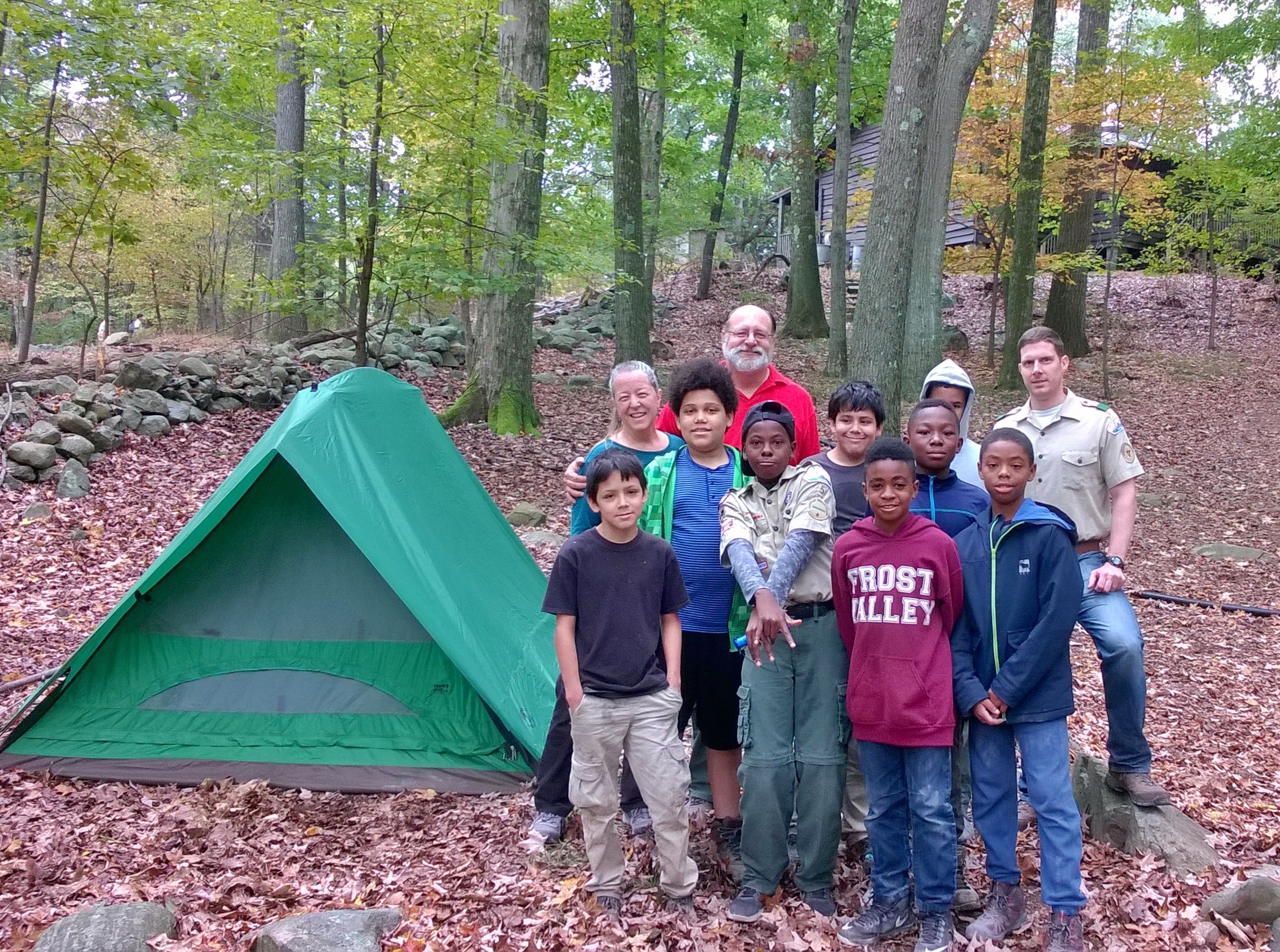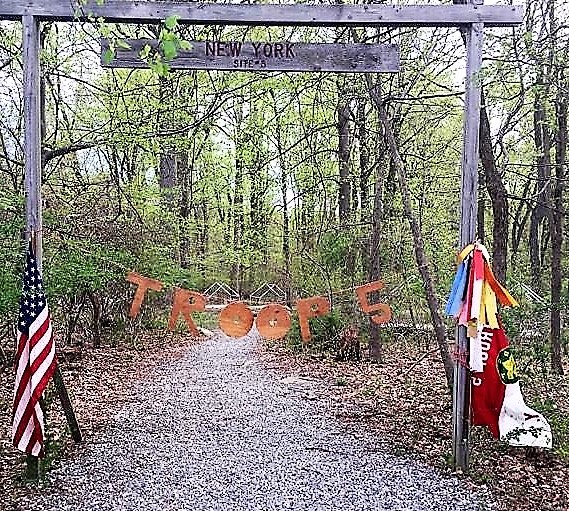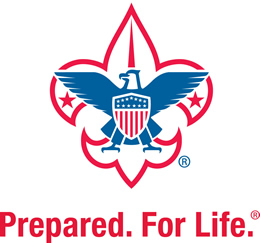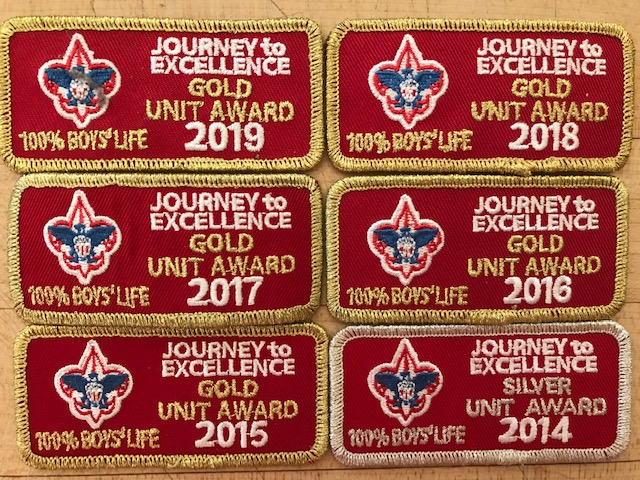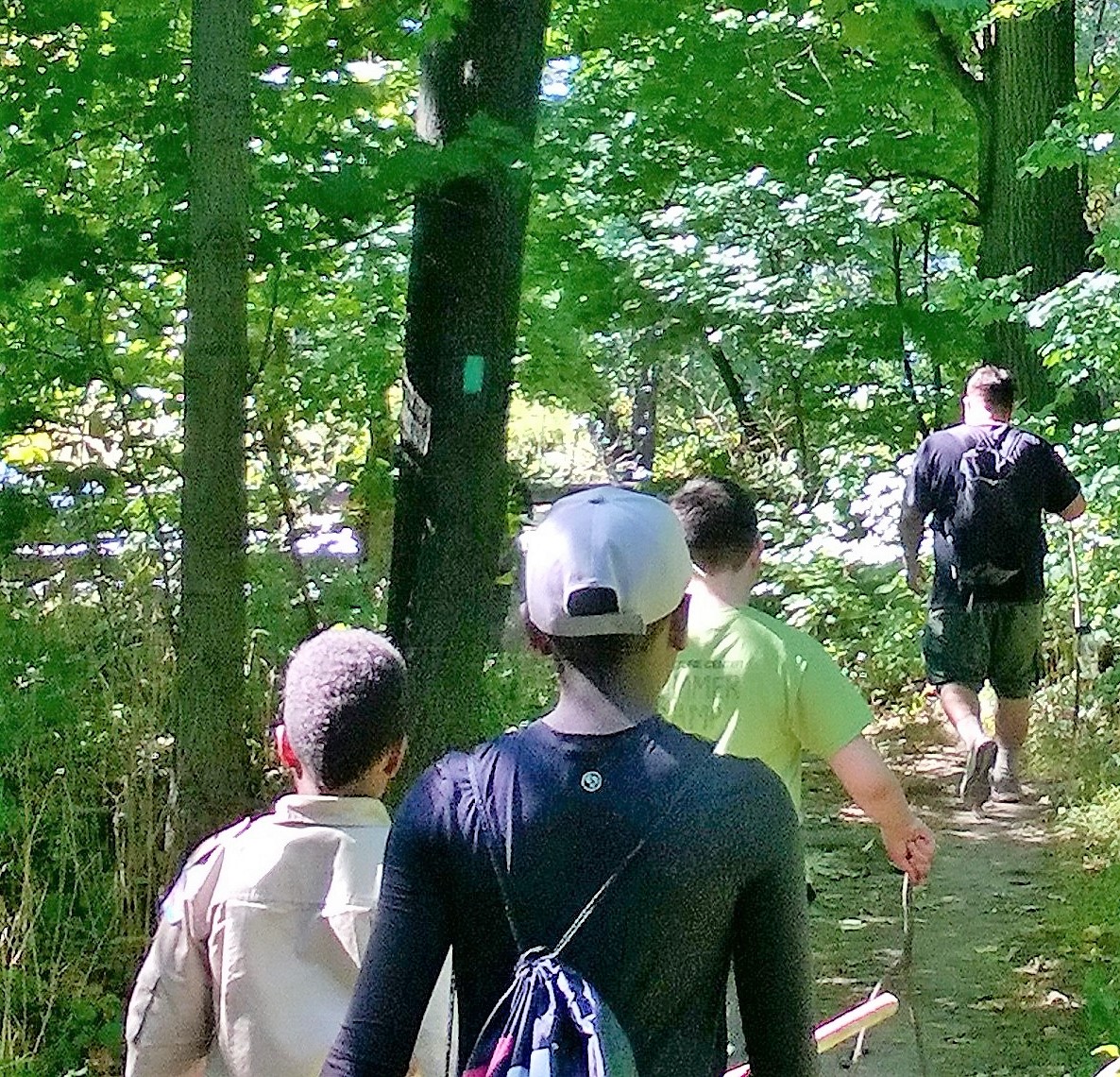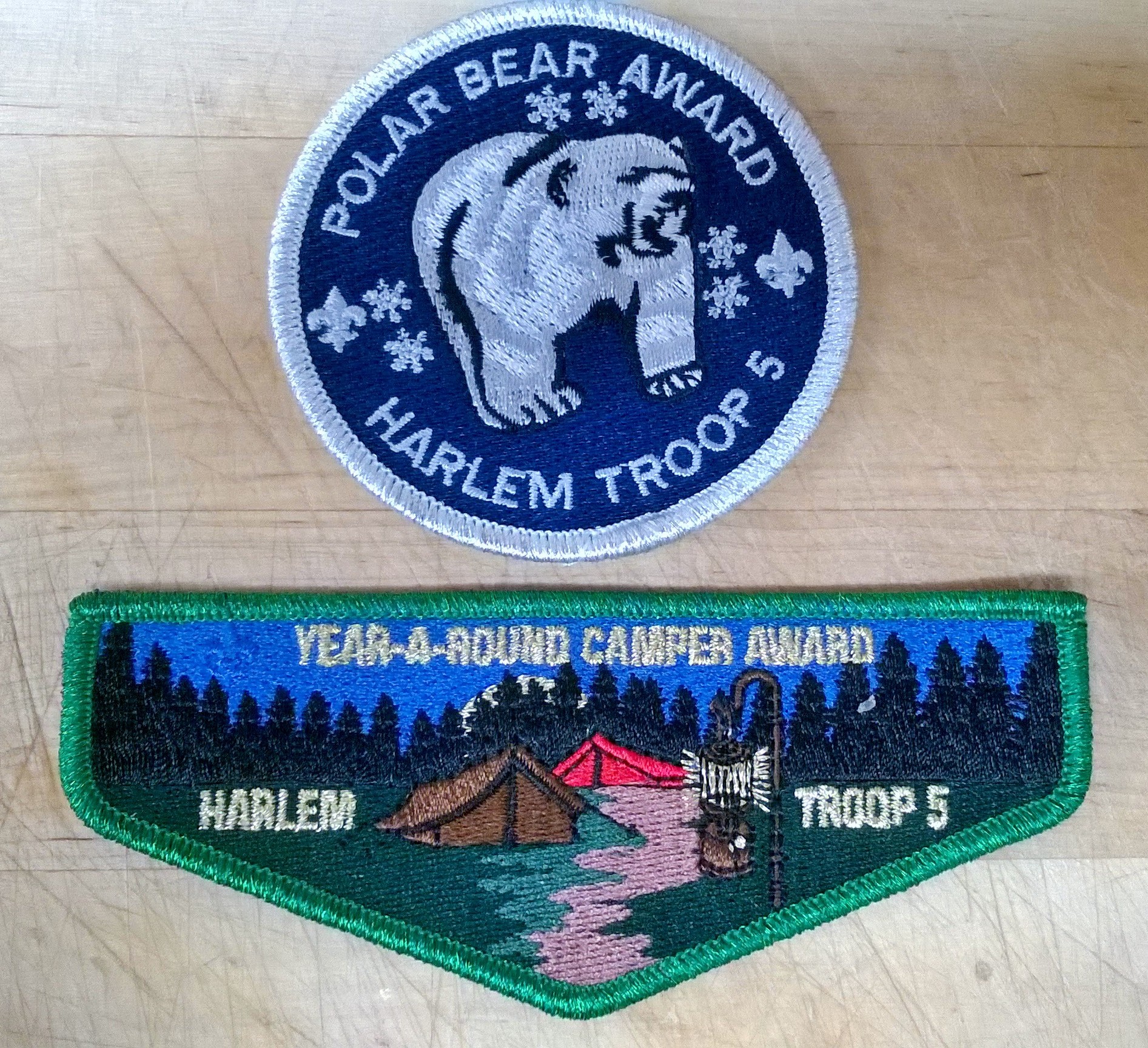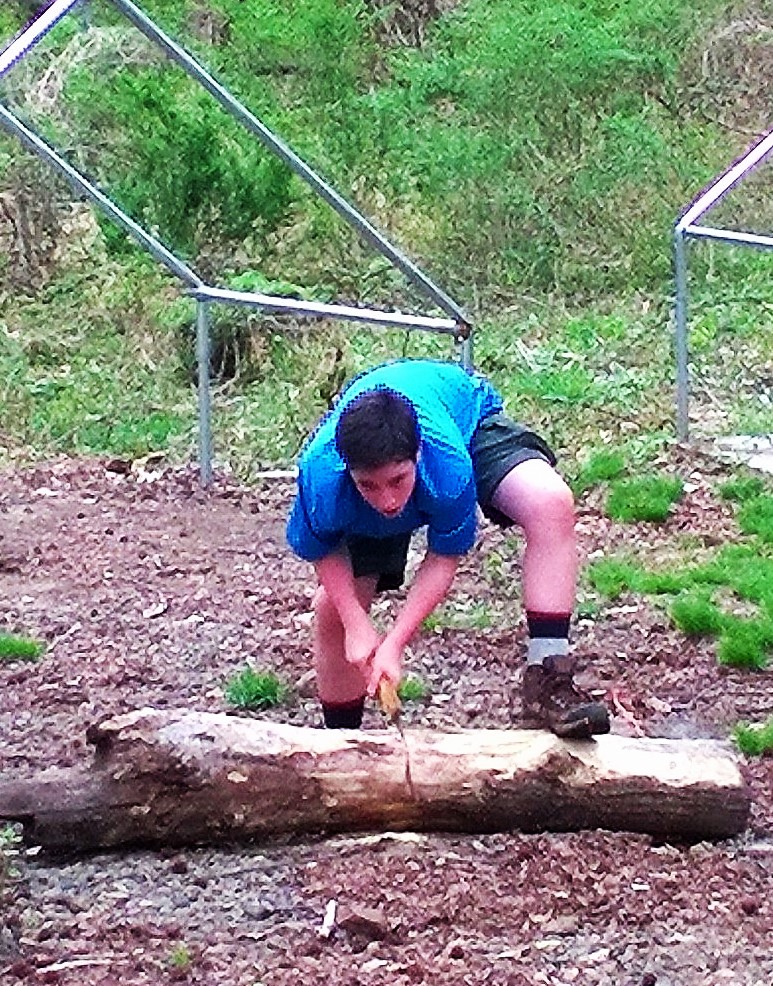 "It is the mission of the Boy Scouts of America to serve others by helping to instill values in young people and, in other ways, to prepare them to make ethical choices during their lifetime in achieving their full potential. The values we strive to instill are based on those found in the Scout Oath and Law."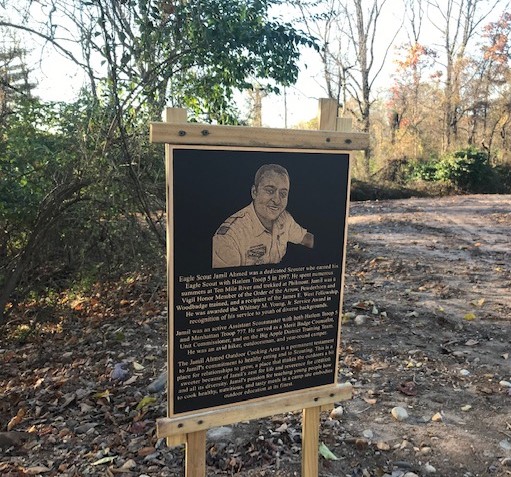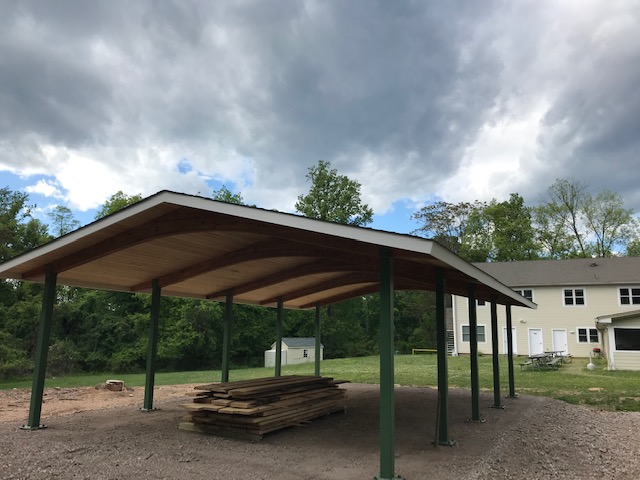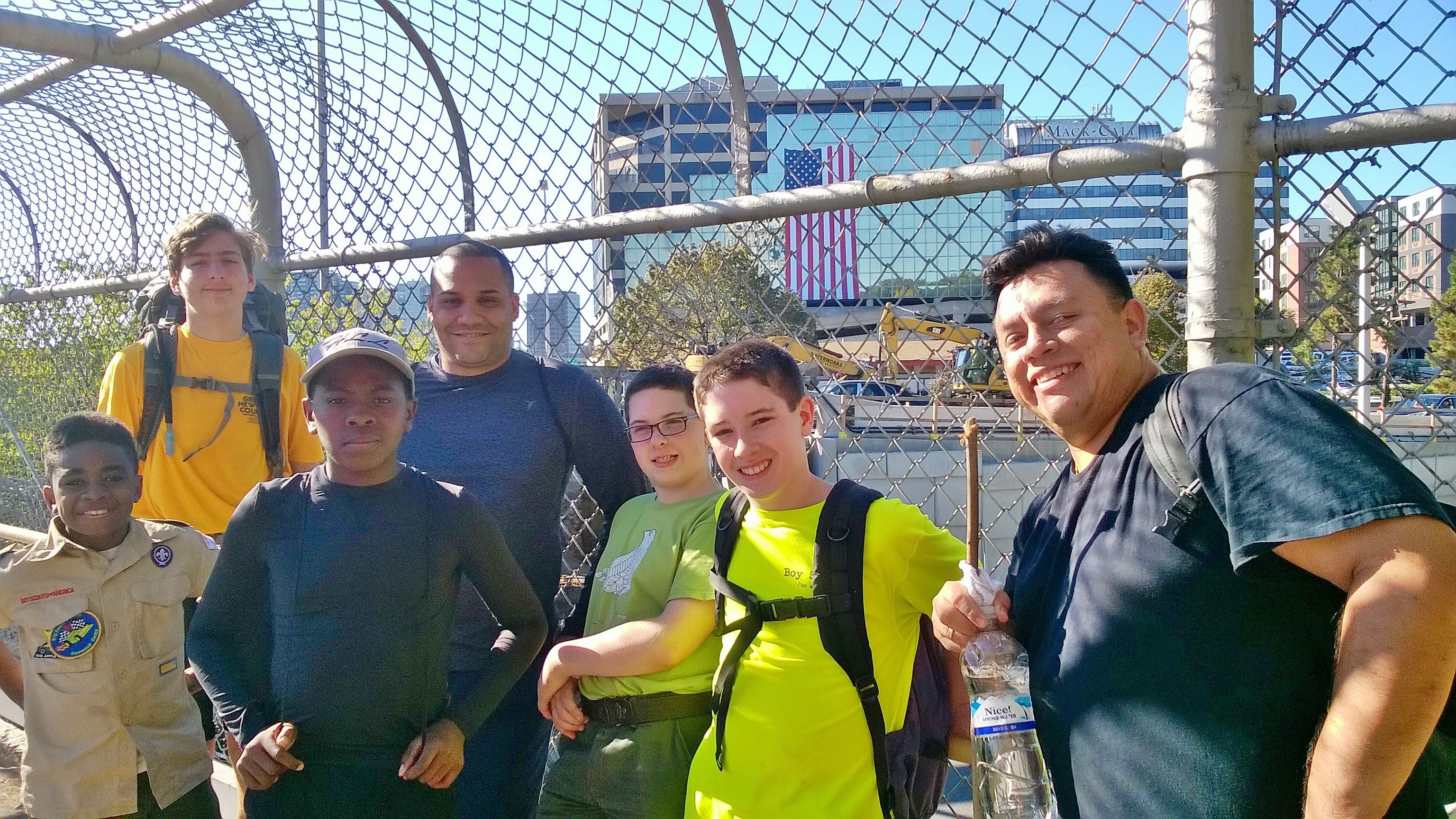 Troop 5
Harlem, NY